At Northern Iowa Lawn & Snow, we are committed to providing our clients with the best quality of service. Our experienced professionals are knowledgeable and experienced in all aspects of lawn and snow care. We strive to ensure that every job is completed with satisfaction. We use professional-grade equipment to ensure that your lawn and snow are taken care of in a manner that is efficient and safe.
We strive to be reliable and dependable with every job that we take on. We are committed to providing our clients with the highest quality of service and customer satisfaction. We take pride in our commitment to our clients and our commitment to the environment. We use environmentally friendly products and practice sustainable lawn care methods. We are dedicated to providing our clients with a safe, healthy, and beautiful lawn.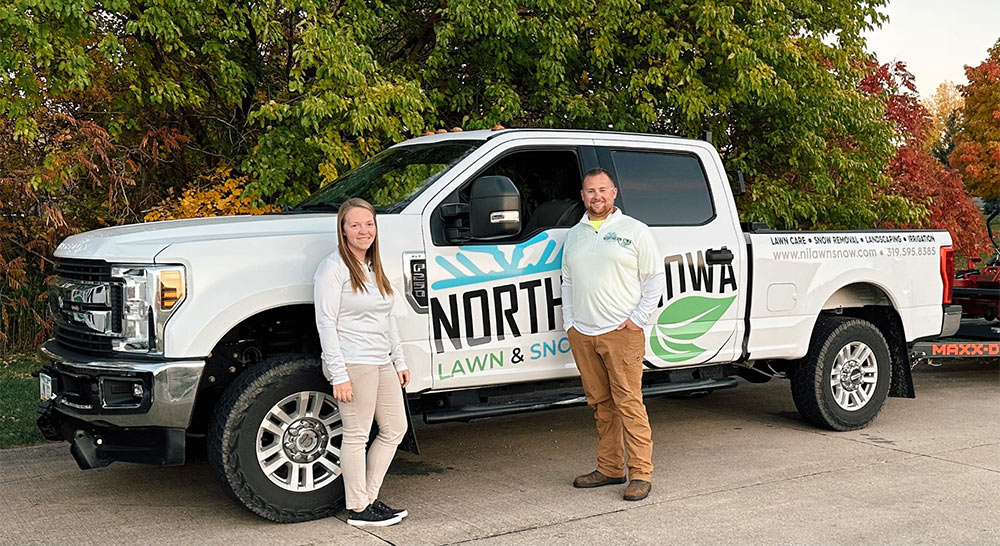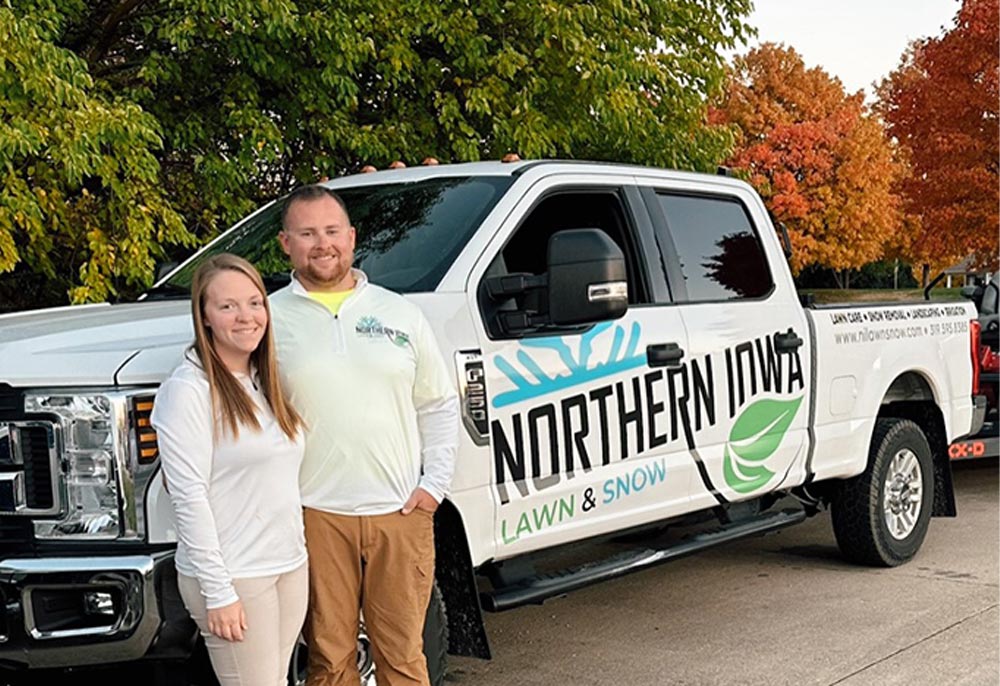 Northern Iowa Lawn & Snow is a local company, owned and operated by Eric and Amanda Blohm. Eric grew up on a farm just outside of Traer and attended North Tama. He started mowing lawns as his first job, around Traer in 2004. After college and buying their first home, his love for lawn care and landscaping drew him to the industry. His desire for continuous improvement and love of the community convinced him to start Northern Iowa Lawn & Snow. Eric's wife Amanda grew up in Waterloo and attended Waterloo West. Her love for landscaping and the outdoors drew her to the company. Her financial, billing, and customer relations background make her a cornerstone of the company. Eric and Amanda have a Maltese/Yorkie mix dog named Bella, and two daughters named Addilinn and Abigail. In his free time, Eric likes to spend time with his family, ride motorcycles, and enjoy nature. Amanda enjoys spending time with family, traveling, and trying out new foods.